Thursday 9th of December 2021 07:41:46 AM
Ciena shares surge almost 16% on strong sales outlook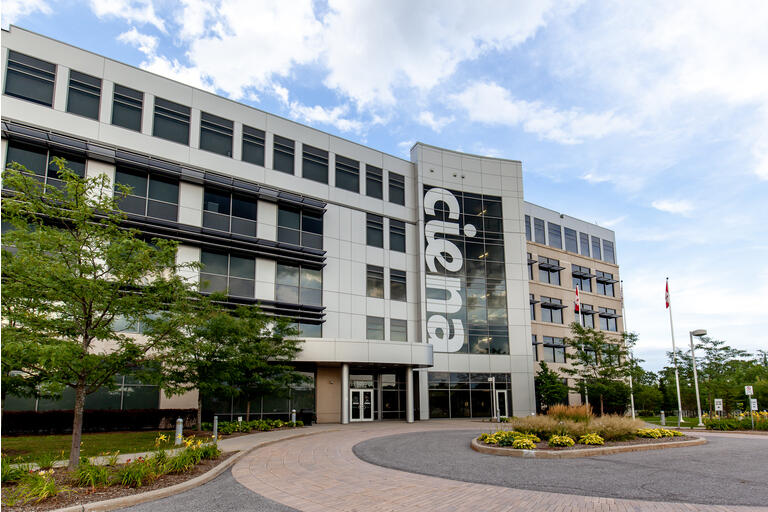 JHVEPhoto/iStock Editorial via Getty Images
Ciena (NYSE:CIEN) shares rocketed up more than 15% Thursday as the networking hardware and software provider gave a better-than-expected outlook for its fiscal year and set a new $1 billion stock buyback plan.
Before U.S. stock markets opened, Ciena (CIEN) said that it expects its 2022 fiscal year revenue to grow by 11% to 13% from the prior year, while analysts had forecast Ciena's (CIEN) revenue to climb by 8%, to $3.9 billion.
Ciena's (CIEN) forecast suggested that company, which specializes in optical networking gear, has been able to work its way through supply chain issues that have plagued much of the tech sector this year. The outlook helped send Ciena's (CIEN) shares to a 52-week-high of $73.35, Thursday.
Along with its outlook, Ciena (CIEN) reported fourth-quarter earnings, excluding one-time items, of 85 cents a share, on revenue of $1.04 billion, compared to a profit of 60 cents a share on sales of $828 million a year ago.
Ciena (CIEN) said it authorized a new $1 billion stock repurchase plan, and that it intends to enter into an accelerated share repurchase arrangement to repurchase $250 million of its common stock.
Wall Street analysts had forecast Ciena (CIEN) to earn 86 cents a share on $1.03 billion in sales.
CIEN