Tuesday 7th of December 2021 11:14:01 AM
Investors bid up transportation and freight stocks with Omicron fears fading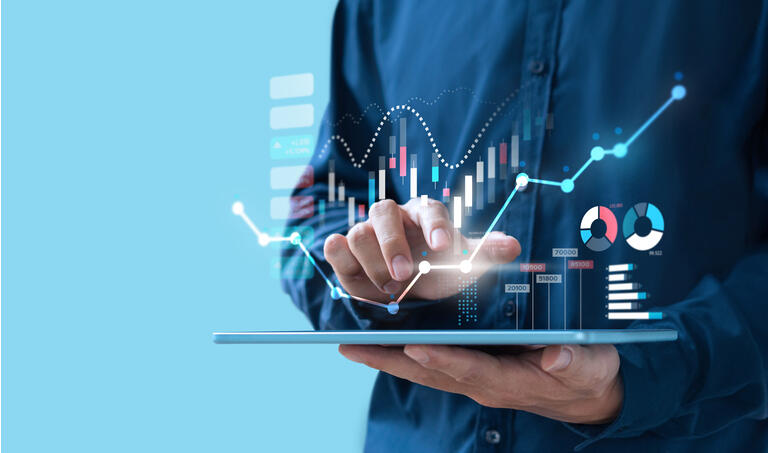 nespix/iStock via Getty Images
Transportation, freight and logistics stocks are breaking higher again after many names also had a solid session yesterday.
Notable gainers include Yellow Corporation (YELL +13.4%), BEST (BEST +9.8%), P.A.M. Transportation Services (PTSI +10.2%), Saia (SAIA +6.1%), TFi International (TFII +5.6%), Tu Simple (TSP +5.0%), ArcBest (ARCB +3.7%), USA Truck (USAK +3.8%), U.S. Xpress Enterprises (USX +1.8%), L.B. Foster (FSTR +1.5%), Trinity Industries (TRN +2.0%), United Rentals (URI +4.6%), Air Lease Corporation (AL +4.4%), Ryder System (R +3.3%), Joby Aviation (JOBY +5.0%), AerCap Holdings (AER +4.4%), Old Dominion Freight Line (ODFL +4.1%), Daseke (DSKE +3.4%), Cryoport (CYRX +6.3%), XPO Logistics (XPO +6.5%), Forward Air (FWRD +4.7%), Air T (AIRT +4.2%) and Covenant Logistics Group (CVLG +3.3%).
Those stocks are benefiting with investors feeling more confident that the Omicron COVID variant will not slow down the U.S. economy significantly. Early data from South Africa is still showing that the variant is not as deadly as the Delta variant despite having more genetic mutations. Analysts also think some of the shock of the Federal Reserve becoming more aggressive with inflation is also factoring in. The focus on inflation could also boost interest in dividend stocks. A Seeking Alpha screen of the very top rated dividend stocks across the transportation, freight and logistics sectors yields Ryder and UPS as top picks.
CVLG
AIRT
FWRD
XPO
YELL
BEST
PTSI
SAIA
TFII
TSP
ARCB
USAK
USX
FSTR
TRN
URI
AL
R
JOBY
AER
ODFL
DSKE
CYRX