Friday 8th of April 2022 06:06:05 AM
U.S. Bank cut to Neutral at UBS on interest rate sensitivity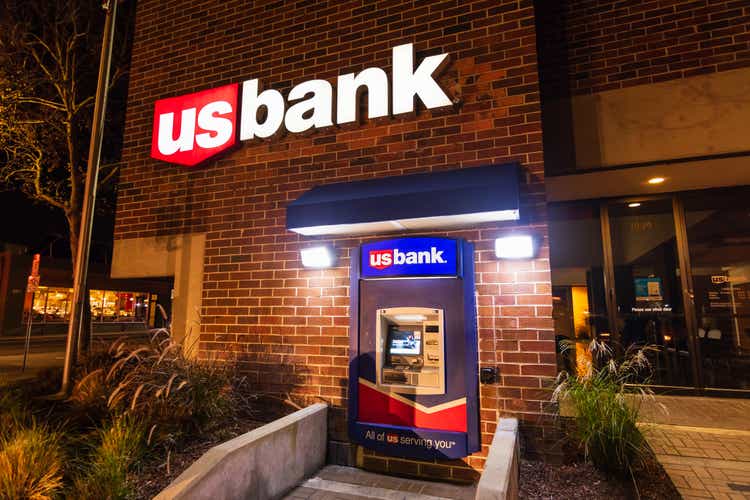 Sundry Photography/iStock Editorial via Getty Images
UBS has downgraded U.S. Bancorp (NYSE:USB) to Neutral from Buy as the Federal Reserve's aggressive plans for tighter monetary policy "is not necessarily a positive" for the lender, according to a note written to clients Friday.
Lowered price target to $56 per share from $64, implying 6.5% upside from Thursday's close.
"A fast-moving Fed is not necessarily a positive for USB, as 15% of its deposits are custody -- which can be quite sensitive to rising rates," UBS wrote.
Overall, UBS sees less EPS revision upside from rising interest rates compared with peers, hampering multiple expansion, the note read. For the upcoming quarter, two upward EPS revisions vs. 10 downward EPS revisions and four downward revenue revisions compared with zero upward revenue revisions.
SA's Quant Rating also views USB stock with a Hold, while Wall Street Analysts rate the stock with a Buy (8 Strong Buy, 3 Buy, 12 Hold, 1 Sell).
Previously, (Nov. 29, 2021) U.S. Bancorp got cut to Equalweight at Stephens on lack of catalysts.
USB