Wednesday 6th of April 2022 12:46:16 PM
Goldman Sachs plans to offer OTC Ethereum options trading as client interest gains: Bloomberg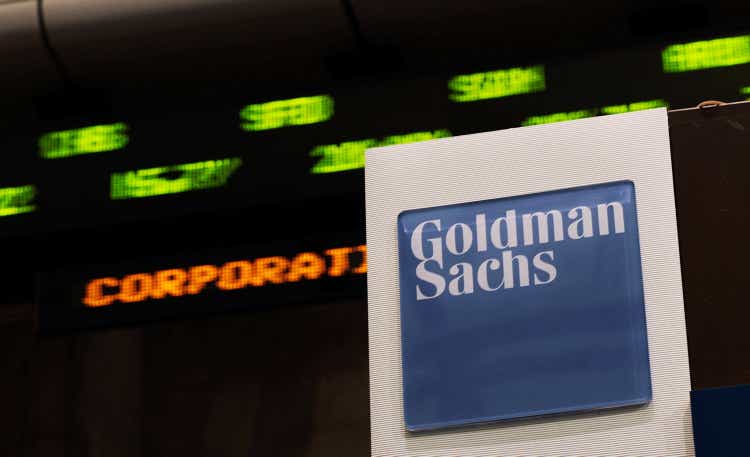 Chris Hondros/Getty Images News
Amid rising client interest in Ethereum (ETH-USD), Goldman Sachs (NYSE:GS) is looking to offer over-the-counter ETH options trading, Bloomberg reported Tuesday, citing Andrei Kazantsev, global head of crypto trading at Goldman, in a webinar.
As part of its efforts to expand further into the decentralized space, Goldman Sachs (GS) is planning to launch cash-settled ETH options "in due course," Kazantsev added. Recall in March when Goldman sought to include bilateral crypto options to its product offering.
Note that the U.S. lender does not offer spot crypto trading, though it enables access to European and Canadian exchange-traded products that can be used as a benchmark, Bloomberg reported, citing George Lewin-Smith, an associate on Goldman's digital-assets team, in the webinar.
Meanwhile, ethereum (ETH-USD -7.0%) and a raft of major cryptos are falling intraday.
Previously, (March 21) Goldman Sachs and Galaxy Digital executed first OTC crypto trade.
GS