Wednesday 6th of April 2022 03:40:39 AM
AstraZeneca's Ultomiris sustains function improvement over 1 year in muscle disorder patients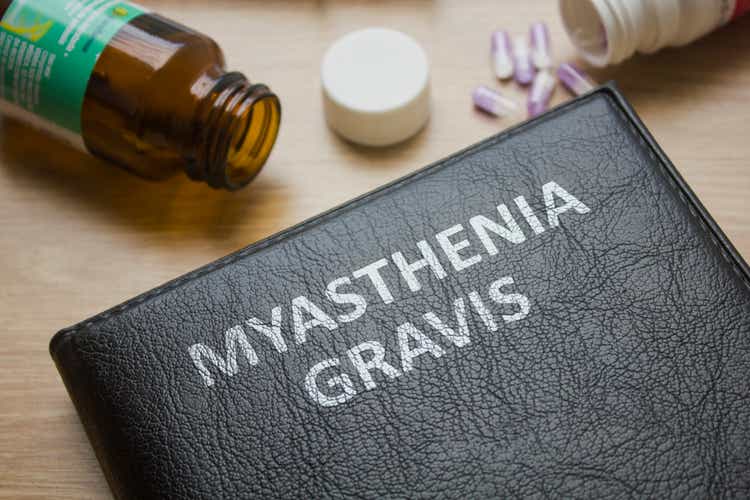 Marcelo Ricardo Daros/iStock via Getty Images
AstraZeneca (NASDAQ:AZN) said Ultomiris helped improve activities of daily living, muscle strength and quality of life through 60 weeks in patients with generalised myasthenia gravis (gMG).
The British drugmaker reported prolonged follow-up results from a phase 3 trial, called CHAMPION-MG, open-label extension (OLE) which evaluated Ultomiris (ravulizumab-cwvz) long-term efficacy in adults with anti-acetylcholine receptor (AChR) antibody-positive gMG, a neuromuscular disorder mainly characterized by loss of muscle function and weakness, causing slurred speech, difficulty in eating and requiring assistance in moving, among other things.
The company said Ultomiris showed statistically significant improvements from baseline in measures of functional activity, muscle strength and quality and quality of life scores at 60 weeks of the OLE.
In addition, patients who transitioned from placebo to Ultomiris showed rapid and sustained response.
The safety and tolerability were consistent with the known safety profile of Ultomiris.
AstraZeneca, which inherited Ultomiris via the acquisition of Alexion, noted that Regulatory submissions for Ultomiris for the treatment of gMG are currently under review with multiple health authorities, including in the U.S., EU and Japan.
AZN