Monday 21st of March 2022 01:52:27 PM
Teva, AbbVie unit reach $107M opioid settlement with Rhode Island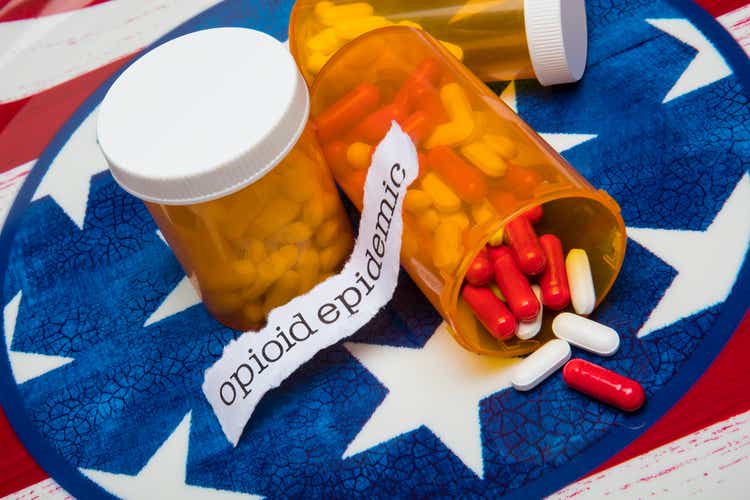 skodonnell/iStock via Getty Images
Teva Pharmaceutical Industries (NYSE:TEVA) and AbbVie's (NYSE:ABBV) Allergan unit have reached settlements totaling $107M with Rhode Island's attorney general related to their alleged involvement in the opioid crisis.
Reuters reported that the settlement includes one million Naloxone overdose spray and 67,000 bottles of Suboxone pills over a 10-year period.
The settlement came as opening arguments were scheduled to begin Monday in a case Rhode Island brought against Teva (TEVA).
The Rhode Island attorney general also reached a settlement with the country's big three drug distributors -- AmerisourceBergen (ABC), Cardinal Health (CAH), and McKesson (MCK) -- in January.
In February, the three companies formally approved going ahead with a more than $19B settlement with 46 states.
ABBV
TEVA
MCK
CAH
ABC