Wednesday 2nd of March 2022 09:23:03 AM
February OPEC oil production beat targets for first time since September 2021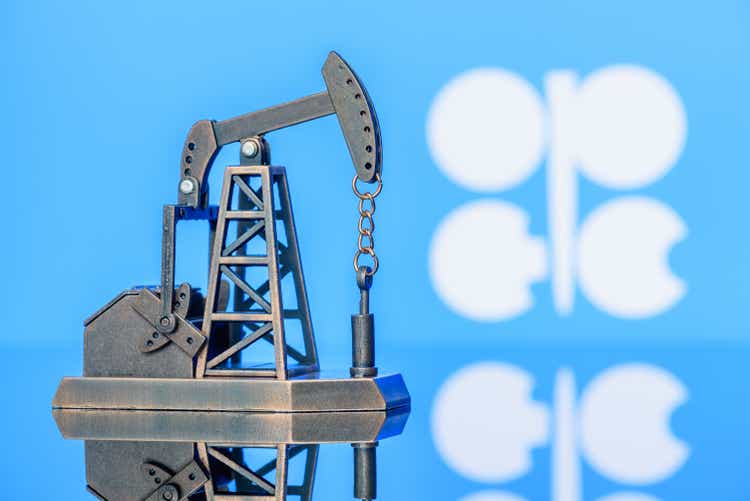 William_Potter/iStock via Getty Images
According to a Reuters month-end survey, OPEC production grew in February by 420kb/d, exceeding OPEC quota growth, which targeted 254kb/d from the "core OPEC 10" and 400kb/d for the broader OPEC+ group (NYSE:XOM) (NYSE:CVX) (NYSEARCA:USO).
If the survey proves to be accurate, February will mark the first time since September 2021 that group production growth exceeded monthly quota growth.
Regardless of February performance, months of undershooting targets leave the group "over complying" against absolute quota levels; compliance for February was marked at 136%.
The survey found Saudi (ARMCO) increased production 90kb/d sequentially, while Iran added 60kb/d; Libyan output (NYSE:TTE) (OTCPK:OMVKY) increased month-on-month, as the OPEC country lapped January outages.
Separately, Venezuelan exports rose 76% to ~730kb/d in February, as the Country navigated logistics bottlenecks which hampered January shipments.
TTE
CVX
XOM