Wednesday 2nd of March 2022 05:54:33 AM
Ericsson stock drops after DOJ says disclosures about Iraq were `insufficient (update)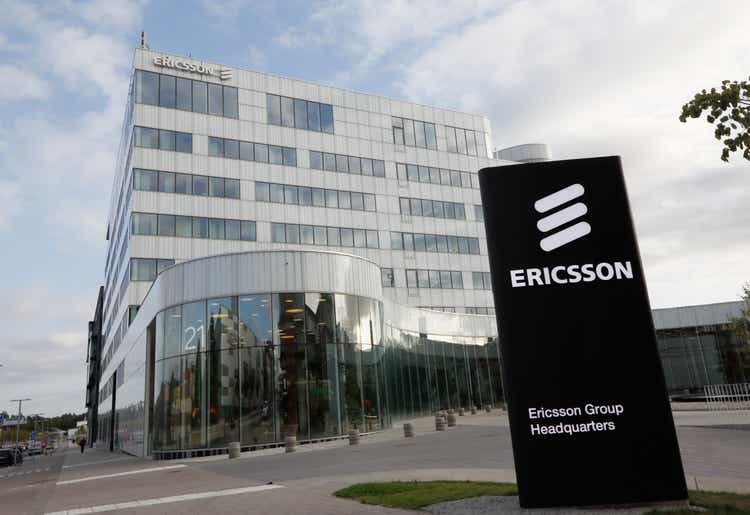 Roland Magnusson/iStock Editorial via Getty Images
Update 8:54am: Adds Ericsson CEO's comments on Vonage deal.
Ericsson (NASDAQ:ERIC) plunged 14% in premarket trading after it disclosed that the U.S. Justice Dept. informed the telecom company on Tuesday that its disclosures about its internal probe into its conduct in Iraq were "insufficient."
Ericsson said the DOJ informed the company that disclosures made prior to its Deferred Prosecution Agreement with the DOJ about the company's internal investigation into conduct in Iraq in the period 2011 until 2019 were insufficient, according to a filing. The DOJ also determined that ERIC breached the DPA by failing to make subsequent disclosures related to the investigation post-DPA.
The latest disclosure comes after a new report over the weekend revealed more details about alleged payments the telecommunications company made to ISIS, which prompted Citi to downgrade Ericsson to neutral and called the company "uninvestable." The investigative journalist report came after Ericsson (ERIC) disclosed last month that it may have paid bribes to the Islamic State terrorist group.
Ericsson also said in the filing that it believes the situation described in media reports on the conduct of Ericsson employees, vendors and supplier in Iraq is covered by the company's 2019 internal investigation.
Shares of Vonage Holdings (NASDAQ:VG), which is being sold to Ericsson for $6.2B, fell 1.7% in premarket trading on investors' concern about the deal, specifically that a national security or CFIUS review of the $21/share deal could be delayed due to the report on ISIS.
Ericsson CEO Borje Ekholm said on a conference call as far the Vonage deal is concerned "we believe that we can proceed as per before," according to a Bloomberg report. Eckholm also said he can't assess at this point how much the size of potential fine from the DOJ could be.
Also see from last month, Vonage (VG) stock pared losses on report that Ericsson told DOJ about Iraq probe in 2019.
ERIC
VG