Monday 28th of February 2022 07:24:04 AM
Switzerland adopts EU sanctions on Putin, Lavrov, breaking with its neutral tradition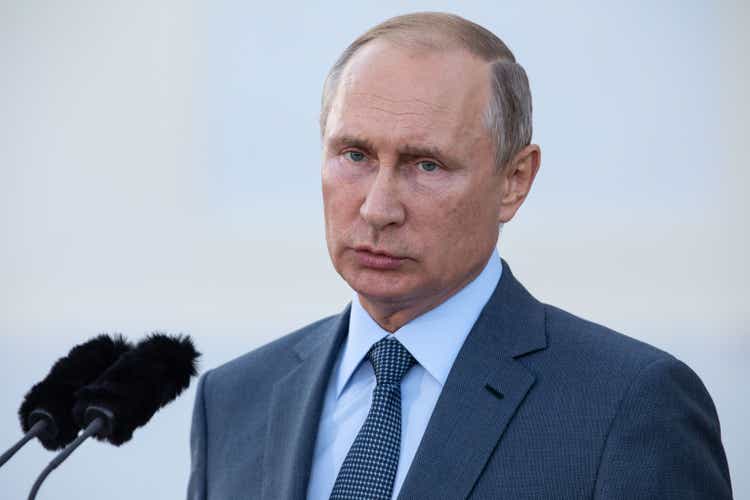 Omer Messinger/Getty Images News
Switzerland breaks with its tradition of remaining neutral in geopolitical conflicts by adopting European Union sanctions against Russia, the country's government said in a statement.
"Russia's unprecedented military attack on a sovereign European country was the deciding factor in the Federal Council's decision to change its previous stance on sanctions," the Swiss government said.
The sanctions include immediately freezing assets of individuals and companies listed in the EU sanctions that were adopted on Feb. 23 and 25. Sanctions against Russian President Vladimir Putin, Prime Minister Mikhail Mishustin, and Foreign Minister Sergey Lavrov are also effective immediately. "In so doing, Switzerland is responding to the serious violations of international law for which these individuals are responsible," the government said.
Switzerland's ban on imports, exports and investments concerning Crimea and Sevastopol, which have been in place since 2014, was extended to the Ukrainian regions of Donetsk and Luhansk, which are no longer under the control of the Ukrainian government.
Stocks of global banks have been dropping as Western nations increase the pressure on Russia. For Swiss banks, UBS Group (NYSE:UBS) stock is dropping 3.4% in mid-morning trading in New York, and Credit Suisse (NYSE:CS) is down 1.7%.
Previously (Feb. 25), U.S. to place sanctions on Vladimir Putin, following EU, U.K.
UBS
CS