Tuesday 8th of February 2022 06:21:45 AM
Amgen sets lower than expected guidance for 2022; plans up to $6B buybacks in Q1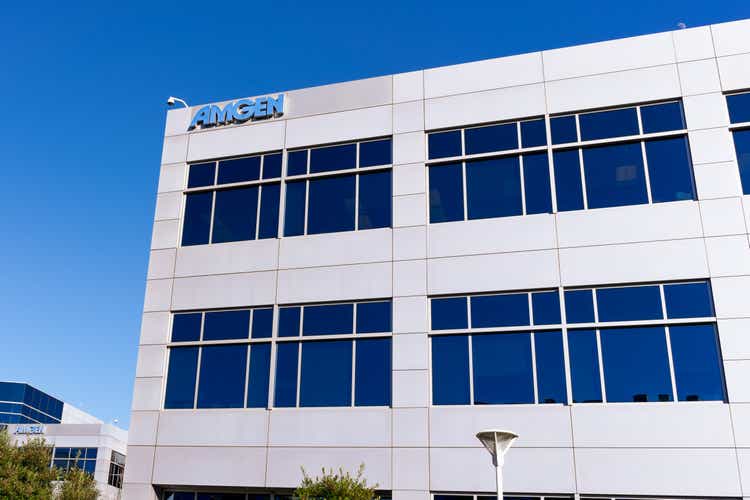 Sundry Photography/iStock Editorial via Getty Images
Amgen (NASDAQ:AMGN) continues to trade higher in the pre-market on Tuesday after the company's Q4 2021 earnings surpassed Street forecasts yesterday. However, its 2022 guidance issued today has fallen short of expectations.
According to Bloomberg, Amgen (AMGN) projects $25.4B – $26.5B in revenue and $17 – $18 adjusted earnings per share for 2022, compared to average analyst estimates of ~$26.9B and $17.62 currently.
At the ongoing business review meeting today, the biotech is also expected to provide its preliminary long-term guidance for 2022 – 2030.
In 2022, the company plans to buy back $6B – $7B of its shares, including up to $6B worth of stock in the first quarter alone.
Even as Amgen (AMGN) shares fell more than 5% over the past twelve months, the average analyst ratings on the company have gradually declined on Wall Street, as shown in this graph.
AMGN