Wednesday 2nd of February 2022 10:11:29 AM
Thermo Fisher cites COVID related revenue in raising 2022 outlook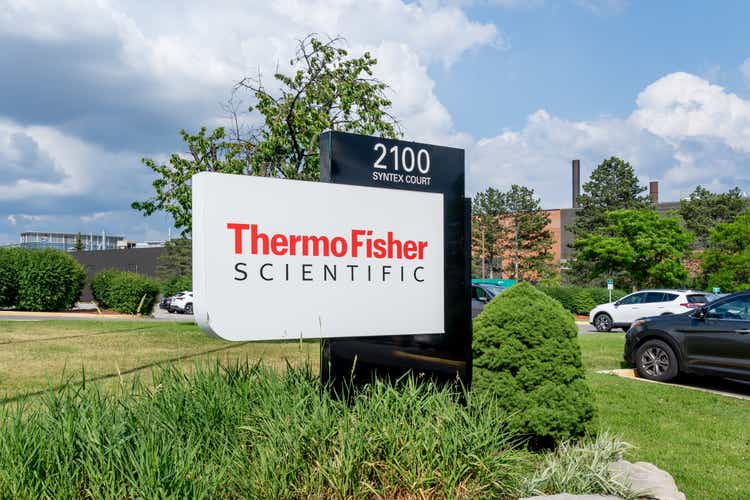 JHVEPhoto/iStock Editorial via Getty Images
Thermo Fisher Scientific (TMO +1.2%) has extended pre-market gains after the life sciences company raised its 2022 guidance ahead of consensus estimates.
At the conference call on Q4 2021 earnings, CEO Marc Casper announced an increase to the company's revenue outlook for the year by $1.5B to $42B to indicate ~7% YoY growth and raised the adjusted EPS forecast by $1.07 to $22.43 per share. The projections stand ahead of the current consensus for revenue and EPS at $41.1B and $21.79, respectively.
Giving further details on the guidance, Thermo Fisher (NYSE:TMO) CFO Stephen Williamson attributed the increase to four components, including a $1B rise in the assumption on COVID-testing revenue and a $900M increase in revenue from base business.
In 2021, Thermo Fisher (TMO) reported ~$9.2B of COVID-19 response revenue while its base business grew ~14% YoY.
TMO