Wednesday 2nd of February 2022 04:19:38 AM
Thermo Fisher posts earnings beat even as life sciences segment underperforms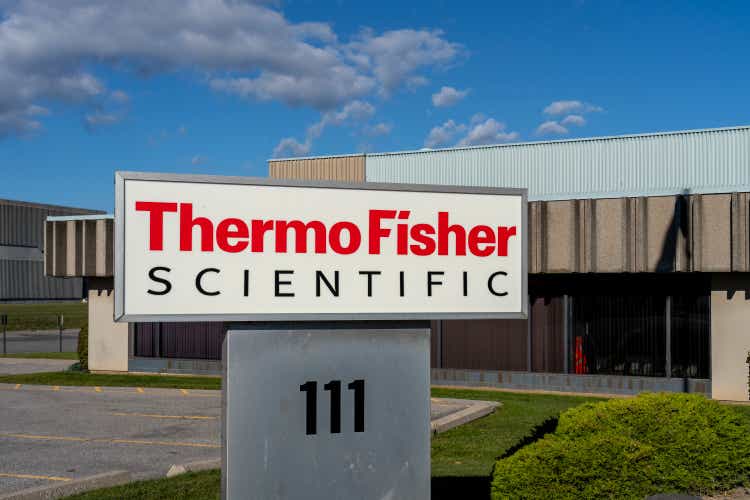 JHVEPhoto/iStock Editorial via Getty Images
Thermo Fisher Scientific (NYSE:TMO) is trading ~3% higher in the pre-market after reporting better-than-expected financials for Q4 2021.
The company's topline reached $10.7B for the quarter with only ~1% YoY growth. The life sciences segment contracted ~5% YoY to bring $4.2B and the revenue for specialty diagnostics dropped ~26% YoY to $1.4B.
Thermo Fisher (TMO) reported ~$2.5B of COVID-19 response revenue compared to ~$2.1B in the previous quarter.
Meanwhile, the analytical instruments and lab products & services segments brought $1.7B and $4.2B in revenue with ~5% and ~16% YoY growth, respectively.
Organic revenue fell ~4%, and the organic growth from the base business stood at 8%, while acquisitions increased revenue by 6%. In Q3 2021, the company's organic revenue grew ~9% YoY.
The adjusted operating income fell ~10% YoY to $3.2B as the adj. operating margin dropped to ~30% from 33% in the previous quarter.
A conference call on earnings is scheduled for today at 8:30 a.m. EST.
Compare the above data with Thermo Fisher's (TMO) Q3 2021 financials.
TMO