Wednesday 22nd of December 2021 06:37:06 AM
Keysight, Motorola Solutions and Ciena top telecom stocks for 2022: Citi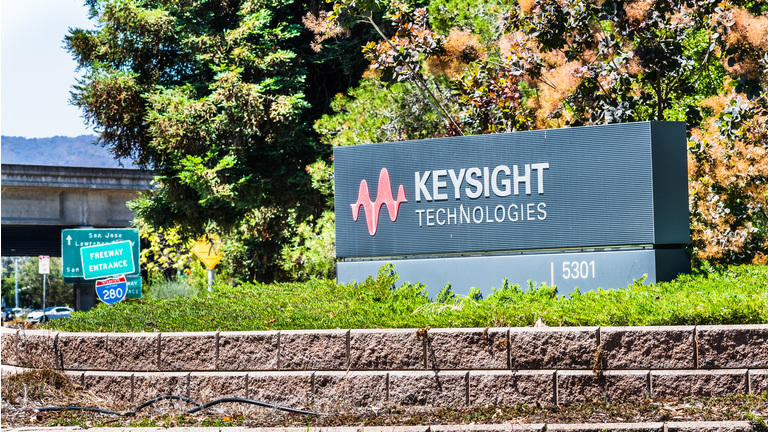 Sundry Photography/iStock Editorial via Getty Images
Keysight Technologies (NYSE:KEYS), Motorola Solutions (NYSE:MSI) and Ciena (NYSE:CIEN) are Citigroup's tech telecom and networking picks for 2022, as the companies should benefit from continued network buildouts around the world and expansion into new industries.
Analyst Jim Suva believes Keysight (KEYS), which he rates buy with a $229 price target, is likely to benefit from semiconductor cap equipment buildouts, edge computing and new entrants into automotive electronic complexity growth.
"We view [Keysight] as an agnostic way to invest in the 5G cycle as the company benefits regardless of wins or losses in 5G," Suva wrote in a note.
On top of that, Keysight (KEYS) is likely to continue seeing mid-single-digit year-over-year revenue growth and will continue to drive margin and operational efficiency. It's also been aided by increased software content, which is leading to "strong and stable [earnings] growth."
"The newest positive catalyst is a big uptick in demand for semiconductor equipment as well as the automotive sector just starting to need high-performance electronic calibration, which we see as a multi-year positive catalyst," Suva added.
Keysight (KEYS) shares have gained more than 50% year-to-date.
Motorola Solutions (MSI) should benefit from first-responders upgrading to more technology, as well as government stimulus hitting enterprises, other governments and education, Suva added.
"We believe that Motorola Solutions is well positioned to capture longer-term upgrades and service revenue from Public Safety LTE network builds, new device sales and integration with existing Land Mobile Radio networks, video surveillance and analytics revenue from its video acquisitions via cross-sell to government and public safety customers, growth in the Command Center, including its Plant/CML acquisition for next-generation 911 command center software, along with incremental demand for new video devices, software, and services associated with Smart Public Safety [e.g., E911], which should drive sustainable single-digit revenue growth, incremental margin improvement, and cash return."
The analyst rates Motorola Solutions (MSI) buy with a $260 price target and shares have gained 56% year-to-date.
Ciena (CIEN) is likely to benefit from continued optical buildout and should gain from India returning to growth, Suva, who rates shares buy with an $85 price target, explained.
"Ciena is one of the top five vendors in the Optical Transport market, and its market share continues to grow," Suva wrote, adding the company could gain share from the top vendor in the market.
Ciena (CIEN) has stable gross margins, in the mid-40% range and is in a "strong" cash position, with solid cash flow.
Earlier this month, Ciena (CIEN) entered into an accelerated $250 million share repurchase agreement under a previously announced $1 billion buyback program.
KEYS
MSI
CIEN